Will I see you at SEG19?
I'm really looking forward to sharing my presentation, « Measurement quality of the inline geophone of the midwater stationary cable » on September 17/8:55 AM/room 221A at SEG19 and I hope you'll be there!
I'll see you for a hot time in San Antonio!
Eric Bathellier, Chief Geophysicist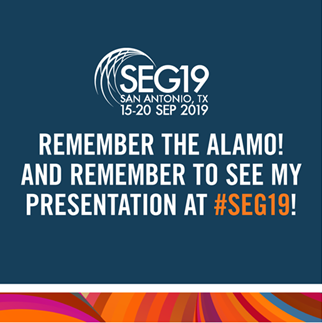 Other News & Events
publications
New Release!
Download FreeCable article published in The Leading Edge April 2020 issue!

Learn more ...

The use of streamer or Ocean Bottom Cable (OBC) techniques for a seismic survey in a complex marine environment present major operational challenges owing to islands, large variations in water depth within a few kilometres from the shore and a complex sea floor because of canyons, pinnacles, steep reef flanks, rugose sea floor, and corals...

Learn more ...

This paper was presented at the 2016 EAGE/SPE Sub-Salt Imaging Workshop. It describes the FreeCable system and how it delivers value to improve sub-salt imaging.

Learn more ...