Exploration
FreeCable is the key to uncompromising data quality that can be acquired at high daily productivity rates. With broadband, long offsets and full azimuth coverage, FreeCable data will provide the best data for an exploration drilling campaign.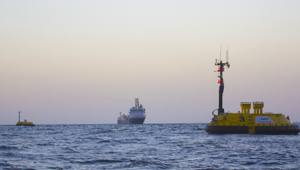 AMAZING DATA QUALITY
FreeCable deploys a full-size array of zero-buoyancy cables at depths up to 100m. The RAVs maintain the cables stationary. At such depths, below wave noise, and without motion flow, the recordings show an impressively high signal to noise ratio and a broadband frequency spectrum.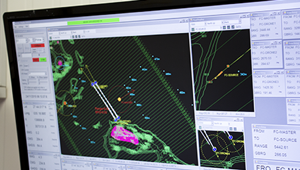 REAL TIME CONTROL & QC
The observer controls the positioning and depth of the sensor array, and seismic data transmitted back to the control vessel in real time ensures that the system is fully operational and the coverage and data quality meet or exceed customer specifications.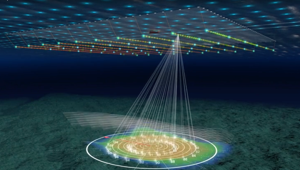 FULLY ADAPTABLE
Because each cable is independently managed by its RAVs, cable spacing can be adapted. The standard 8km cable can be shortened for operations in areas with dense obstacles. A large variety of shooting patterns are possible to satisfy density, offset and azimuth criteria.
Fully Integrated Service
FreeCable manages all the aspects of the acquisition in partnership with the customer, to deliver the best possible data quality on time and on spec.
SURVEY PLANNING
FreeCable experts work with the client, using dedicated software tools, to design the survey and simulate coverage, fold, azimuth and productivity taking into account local factors, obstacles, safety and the imaging goals of the survey.
SURVEY EXECUTION
FreeCable manages the complete acquisition process from mobilization through to the delivery of the final field data and reports. Strong project management and HSE practices ensure a timely delivery with very high standards.
DATA PROCESSING
Our customers are free to select the processing contractor that they wish. FreeCable works closely with GeoTomo LLC to perfect effective workflows that maximize the use of the high signal-to-noise data and the many geometries supported by FreeCable.
INTERPRETATION & CHARATERIZATION
While most customers do such work internally, Freecable has a network of partner companies that can perform interpretation and reservoir characterization work as part of a turn-key project.
Designed to match your expectations.
From exploration to production, the geometry of our system has many adjustable parameters and ample scalability to design the perfect survey to match customer expectations.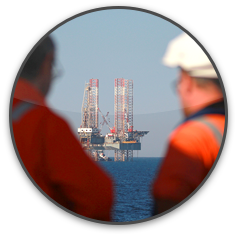 Production
FreeCable delivers the exceptional data quality and full target illumination needed for reservoir characterization and monitoring. The high productivity of the FreeCable system ensures that the data is available in a timely and cost-effective manner.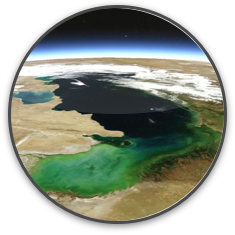 Unlock new areas
The entire FreeCable system is transportable over land, opening up the possibility of acquiring state-of-the-art 3D seismic data in closed seas and lakes. FreeCable can also be operated in shallow waters of 5 – 10m depth, and is well-suited to areas where ice is present.