Revolutionary Technology
FreeCable delivers the quality the industry needs while remaining affordable and performing within tight deadlines.

Re-think the whole system
FreeCable offers a revolutionary new approach that combines the productivity of towed streamers with the data quality of sea bottom systems. Independent, robotically-controlled cables are spread out at mid-water depths. A source boat then navigates back and forth over the cables, providing a full azimuth long offset dataset very similar to land acquisition in terms of coverage and binning.
Technology integration
Working with top-tier industry partners and sub-contractors, our technology partner Kietta has overseen the design and manufacture of the RAVs, the integration of the autonomous recording systems in the RAV with the wireless control and transmission of data, and the assembly of a complete transportable command, communication and control workspace.
High Quality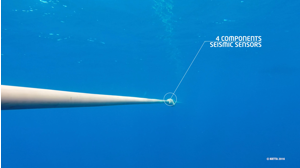 MULTI-DIMENSIONAL DATA
The cable incorporates 4C sensors offering the same recording precision as OBC cables. Source and receiver ghosts are easily managed using the P-Z summation technique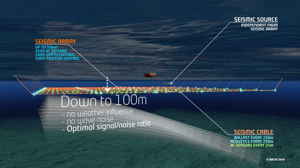 LOW NOISE
Submerged to depths unperturbed by surface noise, and stationary to avoid motion noise, FreeCable recordings have amazingly high signal-to-noise ratios.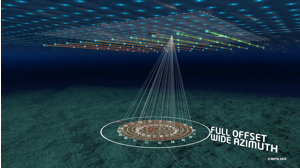 ALL AZIMUTHS & OFFSETS
The standard geometry for FreeCable systems delivers full azimuth coverage and full offsets from zero to 8km, with high folds, in 12.5m x 12.5m bin sizes.
High Productivity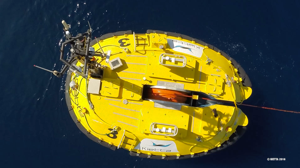 HIGH AVAILABILITY
Deployment and recovery are efficient, and once operational all cables perform continuous recording; the RAVs are re-fueled without interrupting operations.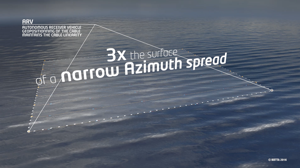 LARGE SCALE GEOMETRY
Full fold coverage starts at 32 km2 and can be scaled up if needed.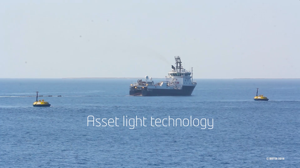 MULTIPLE SHOOTING VESSELS
For higher productivity one or more shooting vessels can be operating simultaneously.
High Flexibility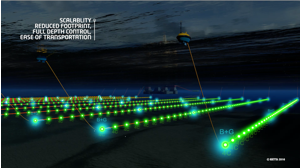 AUTONOMOUS CABLES
The unmanned ARVs can position the cables independently of each other, to adapt the spread geometry to specific goals or to accommodate obstacles.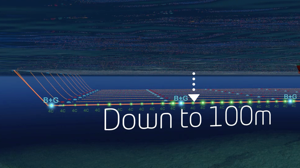 ADJUSTABLE DEPTH
The ideal depth for the cables is 100m, but this can be set to as little as 5m for shallow operations or to more than 150m to adapt to any geological constraints or client requirements.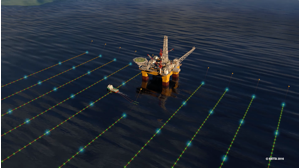 VERSATILE
The number of cables and the cable lengths can be adapted to local shooting conditions and specific survey goals.